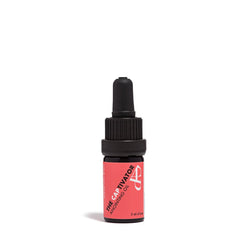 CAP Beauty
The Anointing Oil
Product Tagline
Sandalwood, neroli and clary sage aromatic oil to uplift and elevate mood.
Details
Anoint yourself with love and devotion. Inspired by The CAPtivator Energy Mist, the CAP Anointing Oil gives off the intoxicating scents of Sandalwood, Neroli and Clary Sage that work on an energetic level to create and promote love from within. A collaboration between CAP and Katie Hess of Lotus Wei, this oil elevates mood while also increasing your libido. Use it consistently over time to experience a significant shift in mood and everyday life. Love yourself. It's contagious. 5ml.
Gluten Free. Vegan.
Instructions
Apply liberally on pulse points and feel the love. Add to water and mist onto your bedsheet for superior shuteye - or to spark a mood! Add a drop or two to your favorite body oil for higher vibrations. Bless your bath with a few drops. Or add a drop to your dry brush for heightened circulation! 
Ingredients
Certified Organic Jojoba Oil, Essential Oils and Flower & Gem Essences. 5ml.
Gluten Free. Vegan.
*These statements have not been evaluated by the Food and Drug Administration. This product is not intended to diagnose, treat, cure, or prevent any disease.