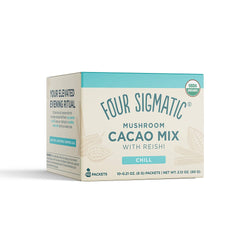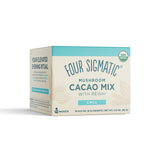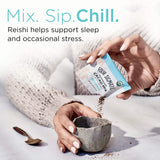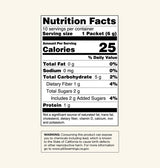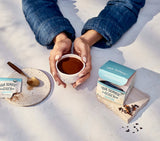 Four Sigmatic
Mushroom Cacao with Reishi
An evening treat that'll transform your mornings, too (10 servings) - Better bedtime starts with a better evening ritual. Organic cacao plus Reishi helps you leave today's stress behind so you can feel great tomorrow. It's delicious, just a little decadent, and undeniably good for you.
Hot chocolate, reinvented
We added chilled-out Reishi to pure, organic unprocessed cacao and made something even better than hot chocolate. It's as good as it tastes—a treat as clean as the rest of your routine.
What to expect
- Just add hot water. Non-dairy milk and a good book are optional additions if you want to get extra cozy.
- Think of this as the beginning of your evening wind-down. Sip as you prepare for bed and wake up feeling well-rested.