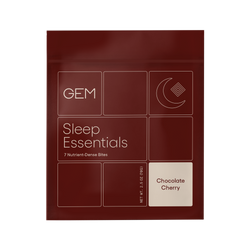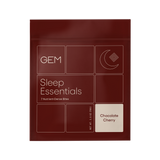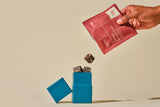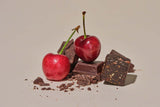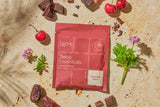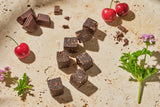 GEM
GEM Sleep Essentials - 4 Weekly Packs
What It Is: One delicious real-food Bite for holistic, non-habit forming sleep support. Packed with valerian root extract, l-theanine, magnesium, GABA and more.
Formulated For: Sleep + Mood + Restorative Health
How To Take: Enjoy 1 Bite Nightly
Flavor: Chocolate Cherry
What Is Included: 4 weekly packs (28 bites), less than $2 a bite.